SWG305: Mundorf twist 3 x 0.5mm silver/gold cable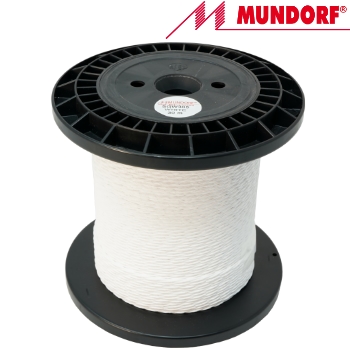 The 305SGW is super cable, built up of 3 twisted strands of the famous Mundorf, PTFE sleeved, 0.5mm diameter 99% silver / 1% gold wire (105SGW). This cable provides exquisite detail and transparency, one of the best cables we have heard. Truly excellent as an interconnect cable -  use one length for the signal portion and the other 2 for the earth, sheathing on cotton, silk, expandable sleeving, heat shrink or just leave it bare.
It can be used as a hookup wire for high current applications. Also as speaker cable, using one run for the signal and another for your return. A very versatile cable.
The overall diameter is 1.5mm.

Available in yellow or white. Sold in multiples of 1 metre, supplied in continuous lengths.
PRICE (1 metre)
£52.45 +vat +p&p
Subscribe to Hifi Collective