Cardas XLR female plug, CG F XLR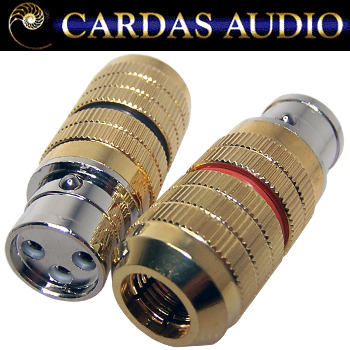 Cardas`s new female XLR features Rhodium contact surfaces. Pure, non-magnetic, eutectic billet Brass, Gold, and Rhodium over Silver plating. These connectors have a unique end shielding technique that blocks RF and Clock signals.
Dia. 20mm, length 50mm, can accommodate 10mm dia. cable (max).
Sold individually - With black or red markings.

PRICE
£39.58 +vat+p&p
Subscribe to Hifi Collective