Jantzen 5W Superes resistors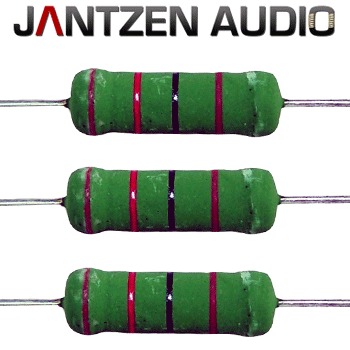 These are a high quality wire wound, ceramic core resistor rated at 5 watts. With a low noise specification and 1% tolerance they are a great resistor for crossover upgrades.
Characteristics:
1 % Tolerance
Low noise figure
Low inductance less than 0.7 uH
Instant overload capacity
Super heat dissipation, small linear temperature coefficient
Low annual shift
Flameprood and lightweight
Values available are 0.56R to 33R.
BODY: diameter: 6mm, length: 19mm
LEAD: diameter: 0.7mm, length: 35mm
Price (each)
£1.05+vat+p&p
Subscribe to Hifi Collective