Mundorf M-resist 25W Wirewound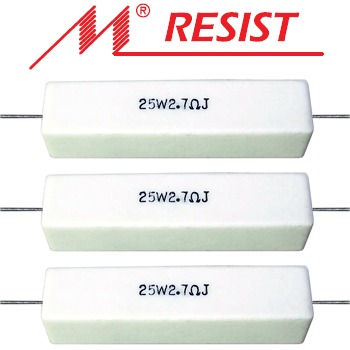 The largest wattage version of M-Resist series of resistors, rated at 25 watts. These are of a wirewound construction with the element embedded in cement to reduce vibration. Non-magnetic. A rugged resistor than can take a lot of power. Also available are the M-resist 5W, 10W metal oxide film resistor, we also have the Supremes rated at 20 Watts.
Resistance tolerance is +/- 5%.
Values available are 1R to 56R.
Body measures (rectangular) 15mm width x 13mm height x 60mm length, leadouts measure 35mm length x 0.8mm diameter.
Price (each)
£2.18 +vat +p&p
Subscribe to Hifi Collective