014-0430: Jantzen Bitumen Standard Panel, 2mm thick - self-adhesive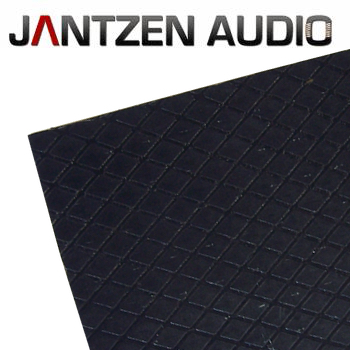 Self-adhesive high density bituminuous laminate. Composed of mixture with a basis of bitumen, plasticizers, elastomers, variable granulometry fillers. Thickness 2mm, 4mm version is also available.
Sold in 25cm x 25cm Panels. DO NOT BEND - as it cracks easily. Picture shows 50cm x 50cm panel.
DUE TO THE LARGE SIZE OF THE PANEL, NON-UK CUSTOMERS MUST SELECT FEDEX FOR SHIPPING
Price per 25cm x 25cm sheet
£3.23 + vat + P&P
Subscribe to Hifi Collective