Mundorf Twaron Elves Hair Wadding - DISCONTINUED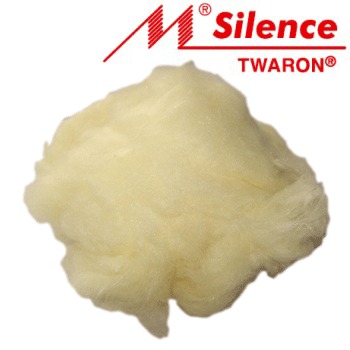 Mundorf Silence Twaron® Elves Hair Wadding Material for Loudspeakers
TWARON® is an aramide fibre which is especially suited for the acoustic vaporisation of amplifier housings. Its excellent damping properties significantly increase the auditory spaciousness of music reproduction. TWARON® is a registered trademark of Taijin Aramid B.V. Arnhem (NL). Its inorganic origin prevents deterioration and mould formation. It is easy to work with, stays in place since it has the permanent attitude of expanding, so it will fill the space it is given.
The lower cost version of the Twaron range and a much improved replacement for standard speaker wadding. It is less elastic than the other two. It has very good heat conducting properties and thus absorbs vibrational energies extremely well.
After comprehensive listening tests, 10 grams per litre provide optimum performance.
Subscribe to Hifi Collective