Audio Note AN-WIRE-250 /255 /270 99.999% 31 strand silver litz wire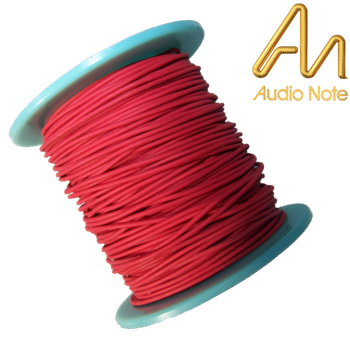 Audio Note's new silver litz hook up wire. 31 Strand 99.999% pure silver litz wire, 31 strands of 0.1mm wire. Each stand is polyurethane coated 6 times and then the bundle is PTFE coated in various colours. Recommended for signal wiring in all hardwired circuits, for use in home made interconnect cables and speaker cables. The same wire is used heavily in Audio Note top end product an in the AN-Vx interconnect available in various colours. Internal diameter is 0.55mm, external diameter is 1.2mm.

Available in black, red and white. Sold in multiples of 0.5 metres. We supply in one continous length.
AN-WIRE-250 - Black sleeving
AN-WIRE-255 - Red sleeving
AN-WIRE-270 - White sleeving

PRICE, 0.5m length
£41.75 +vat+p&p
Subscribe to Hifi Collective