Audio Note silver wire, AN-WIRE-005 & AN-WIRE-0051 (0.05mm dia.) - DISCONTINUED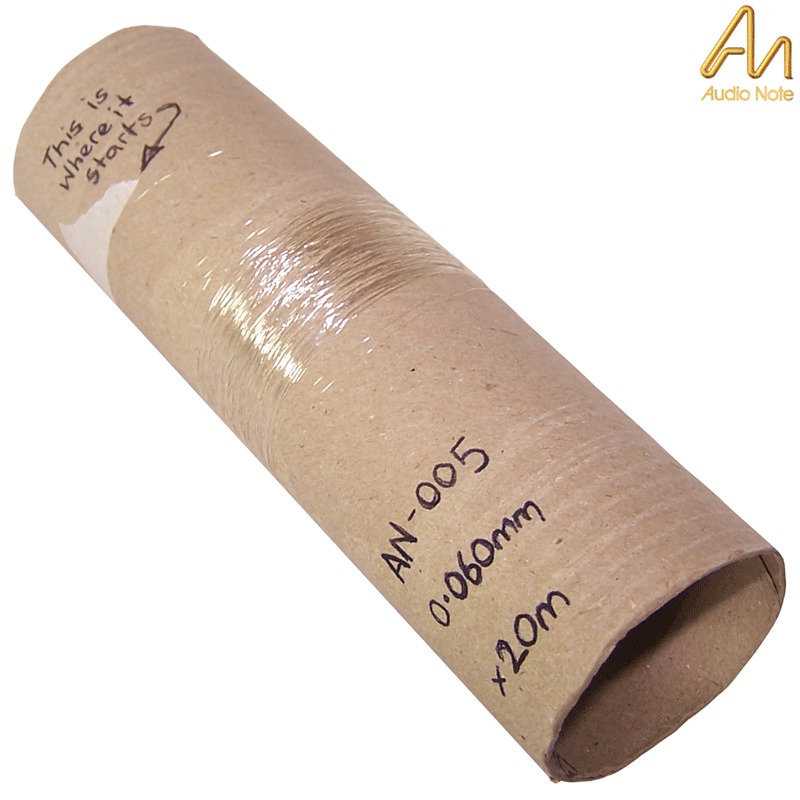 99.999% single-core pure silver wire sheathed in a polyurethane coating suitable for hookup wire, making your own interconnect, as hook up wire and low-level transformers. Polyurethane coated, 0.05mm diameter.
Available in clear and red. Sold in multiples of 1 metre. We supply in one continuous length.
STOCK STILL AVAILABLE
PRICE (1m length)
£9.35 +vat+p&p
Subscribe to Hifi Collective