Elna Axial Electrolytic NOS - DISCONTINED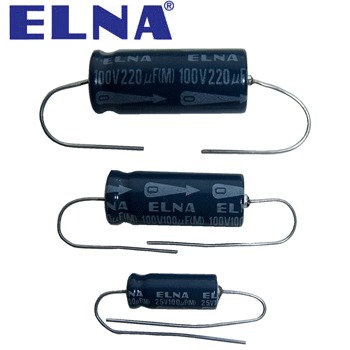 Elna have been making high quality capacitors for many years and have a superb reputation. These "Now Old Stock" capacitors were used heavily in the 80s and 90s providing high reliablilty and a great sound. Hificollective have managed to secure a stock of highly useable values of these amazing electrolytic axial capacitors.
High quality but low cost axial electrolytic so great for tag board fitting. Superb for cathode bypass applications and in signal path.
Values available:
100uF 25V: body dimensions - 7mm (diameter) x 18mm (length)
4.7uF 50V: body dimensions - 6mm (diameter) x 15mm (length)
Subscribe to Hifi Collective