014-0435: Jantzen Bitumen FLEX Panel, 2mm thick - self-adhesive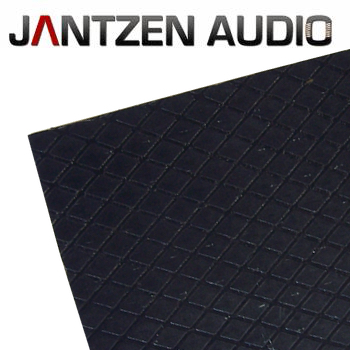 Self-adhesive high density bituminuous laminate. Composed of mixture with a basis of bitumen, plasticizers, elastomers, variable granulometry fillers. Particularly suitable for applications where a high flexibility is required, even at low temperatures.
DUE TO THE LARGE SIZE OF THE PANEL WE CANNOT SUPPLY TO NON UK CUSTOMERS WHO USE AIRMAIL, AIRMAIL SIGNED, AIRMAIL TRACKED OR AIRMAIL TRACKED AND SIGNED.
Sold in 50cm x 50cm Panels.
Price per 50cm x 50cm sheet
£9.00 + vat + P&P
Subscribe to Hifi Collective