Mundorf silver/gold wire, 1mm dia, SGW110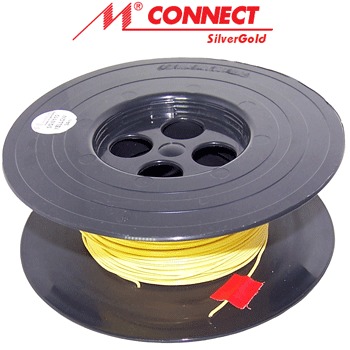 Mundorf`s 110SGW, 1mm silver/gold wire, composed of 99% silver and 1% gold, single-core wire. As used in their highly regarded interconnect and speaker cables.
Available as bare wire or PTFE sleeved, coloured white or yellow - the overall diameter of sleeved wire is 1.30mm. The wire`s maximum rating is 250Vac and1250Vdc. No limit to length. Sold as a continuous length.

PRICE(1 metre)
PFTE sleeved WHITE: £43.77+vat+p&p
PFTE sleeved YELLOW: £43.77+vat+p&p
bare wire: £29.89+vat+p&p

Also available in 0.5mm and 1.5mm diameter.
Subscribe to Hifi Collective