Silk Tubing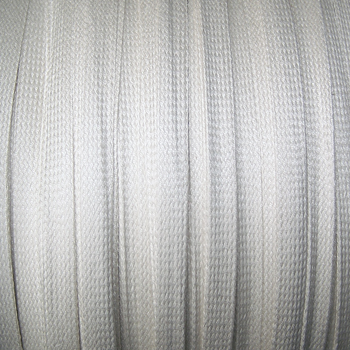 Pure silk tubing is the best natural sleeving for wire, be it bare solid core wire or sleeved wire. The silk acts as a cushion to reduce un-necessary vibration improving performance. Regularly used in speaker and interconnect cables.
We have recently changed supplier of this sleeving, and the sizes are slightly different - see below.
We are also able to offer it at a new lower price, due to large stock investment.
We have four sizes available.
SILK-1-8/3: External diameter 3mm, internal diameter 1.8mm
SILK-2-5/4: External diameter 4mm, internal diameter 2.5mm
SILK-5/7: External diameter 7mm, internal diameter 5mm
SILK-10/11: External diameter 11mm, internal diameter 10mm
SILK-25/26: External diameter 26mm, internal diameter 25mm
SILK-50/51: External diameter 51mm, internal diameter 50mm
Flat dimensions: (Approx.)
SILK-1-8/3: External; 2.8mm x 1.7mm. Internal; 1.6mm x 0.7mm
SILK-2-5/4: External; 4.1mm x 1.7mm. Internal; 3mm x 0.7mm
SILK-5/7: External; 7mm x 1.7mm. Internal; 5.9mm x 0.7mm
SILK-10/11: External; 9.8mm x 1.7mm. Internal; 7.8mm x 0.7mm
SILK-20/26: External; 30mm x 1.7mm. Internal; 28mm x 0.7mm
SILK-50/51: External; 54mm x 2mm. Internal; 52mm x 1mm
PRICE per metre
SILK-1-8/3:  £4.00 +vat+p&p
SILK-2-5/4:  £4.48 +vat+p&p
SILK-5/7:  £6.28 +vat+p&p
SILK-10/11:  £10.28 +vat+p&p
SILK-5/7:  £13.95 +vat+p&p
SILK-10/11:  £25.00 +vat+p&p
Subscribe to Hifi Collective