Neotech NES-5002: UP-OFC Copper Speaker Cable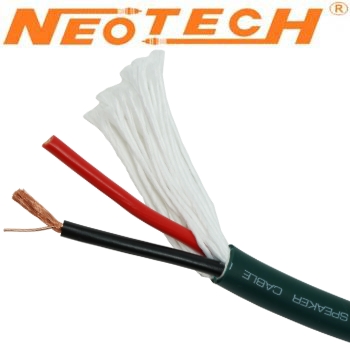 The NES-5002 is from Neotech's NES-5000 speaker cables series and is made with ultra-pure UP-OFC stranded conductors. This fine design series has been selected as Neotech's entry-level speaker cable; the tight strand & same distance pitch design is achieved using accurate calculation formulas of the Neotech team.
This is the best choice for matched home theatre system installation.
Specifications:
Conductor material: ultrapure oxygen-free copper UP-OFC

Multi-size OFC conductor

14 AWG

Cross section: 2 x 2.0mm2

Outer Material cable insulation: PVC

Outer diameter: 9.5mm
PRICE per 1m length
£3.00 +vat +p&p
Subscribe to Hifi Collective