Neotech NES-5009: UP-OFC Copper Bi-wire Speaker Cable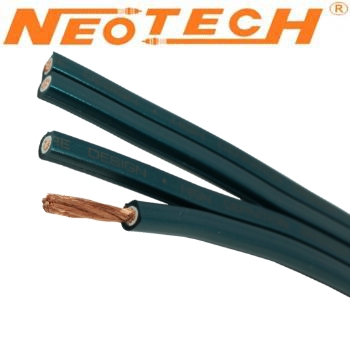 The NES-5009 cable from Neotech offers double conductor cables, enabling bi-wiring, made of Ultra-Pure Copper UP-OFC.
The NES-5009 integrates 4 Up-OFC conductors 2.5mm² (13AWG). Each conductor of the cable is divided into twisted strands in a robust PVC sheath. The cable having a total diameter of 13mm.

With its design, the NES-5009 provides excellent conductivity while effectively protecting it from wear and possible interference. Despite a very affordable price, these cables provide an efficient, sustainable connection that is respectful of the signal.
PVC Outerjacket Diameter: 4.5mm x 18mm.
PRICE per 1m length
£5.20 +vat +p&p
Subscribe to Hifi Collective