Neotech NES-5001: UP-OFC Copper Speaker Cable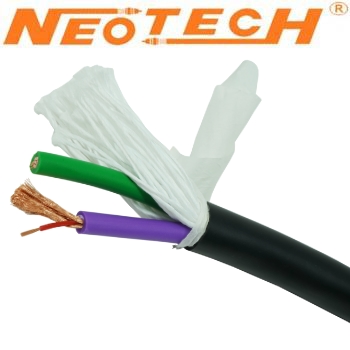 NES-5000 series speaker cables are made with ultra-pure UP-OFC stranded conductors at an affordable price. This fine design series has been selected as Neotech's entry-level speaker cable; the tight strand & same distance pitch design is achieved using accurate calculation formulas of the Neotech team.
The NES-5001 contains 2 x 4mm² (11AWG) UP-OFC conductors with a total external diameter of 15mm, with each conductor consisting of 7 twisted strands.
Each of the conductors each have a PVC insulation for and then a cotton filling, a paper layer, and a PVC sheath. This ensures protection from interference and excellent signal conductivity.
PRICE per 1m length
£6.50 +vat +p&p
Subscribe to Hifi Collective