Neotech NES-3002: Multistrand Copper Speaker Cable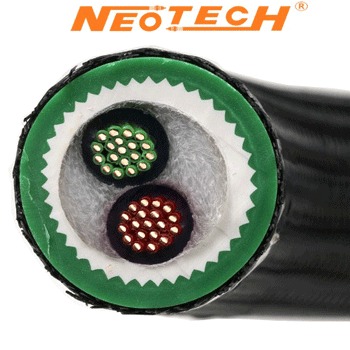 A high level of Neotech speaker cable, the NES-3002 cable is quite literally a pipe, with an external diameter of 23mm. The outer covering is a green expandable sleeving then a PVC covering and non-woven fabric and embedded in polypropylene material are the 2 conductors, red and green. Each conductor is made up of 19 individually sheathed UP-OCC copper solid core stands, giving a combined diameter of 2.9mm, 9 AWG.
This cable offers an amazing range and an extremely powerful bass. The NES-3002 cable is sold in 1-metre continuous lengths. to make 2m stereo speaker cables, 4m is required.
 
PRICE per 1m length
£112.82 +vat +p&p
Subscribe to Hifi Collective