Glasshouse Interconnect Cable No.5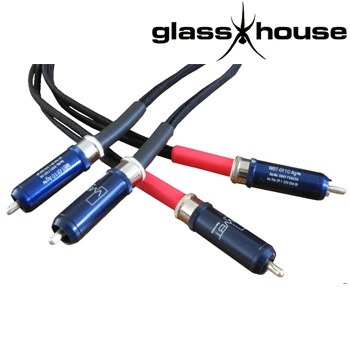 A step up from No.4, the Glasshouse Interconnect No.5 is made up of the thicker Duelund Silver Foil & silk in oil wire 2.0 version with the WBT-0110 RCA plugs from Germany`s WBT for a slightly different sound signature. Created by Chris Bell, an expert in the field. Click on the pdf links to get the low down.
The following list is content for a 0.5metre pair.
2m x Duelund pure silver foil in silk/oil 2.0 version
2 x WBT-0110 Cu: nextgen RCA Connector (White)
2 x WBT-0110 Cu: nextgen RCA Connector (Red)
10cm x HTSR9.5, Red heatshrink 2:1, 9.5mm diameter
10cm x HTSB9.5, Black heatshrink 2:1, 9.5mm diameter
20cm x HTSC4.8, Clear heatshrink 2:1, 4.8mm diameter
50cm x Mundorf 3.8% silver/gold solder
1 x wooden spacer
We also offer the option to build using the following, this adds £40.32 to the price
2 x WBT-0110 Ag: nextgen RCA Connector (White)
2 x WBT-0110 Ag: nextgen RCA Connector (Red)
Price From:
£297.41 +vat+p&p
Subscribe to Hifi Collective