Belden 83803 mains cable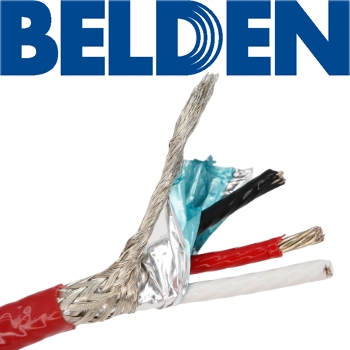 The 83803 is a high-quality mains cable from Belden, containing 3 conductors using 7 x 20AWG (the equivalent of 12AWG).
The 3 inductors are then individually wrapped in Teflon insulation. All 3 are within 100% Beldfoil Shield with 85% tinned copper braid shield and a Teflon jacket wrapping the mains cable.
For the last 20 years+, Belden cables have been the number one cable choice for audiophiles wishing to construct their own mains leads at a reasonable cost. It was discovered by Bob Crump of TG Audio Labs in the 1980s and has since been extensively used to produce high-quality hi-fi and home cinema cables.
See the datasheet below for the full specification & dimensions.
Sold in multiples of 0.5 metres. We supply in one continuous length. The maximum length is 30m.
PRICE (per 0.5m length)
£13.00 +vat +p&p
Subscribe to Hifi Collective