Neotech NEP-4003 UP-OFC Copper Silver plated Mains Cable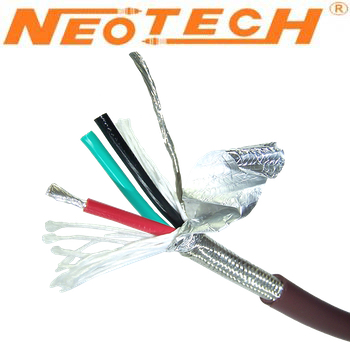 The Neotech NEP-4003 is their affordable UP-OFC copper silver-plated cables. An outer 11mm is can be used with most sockets and plugs available on the market.
It is composed of 3 conductors sheathed in red (LIVE), black (NEUTRAL), and green (EARTH) PVC CL3 material. Each conductor is built up multistranded 13AWG silver-plated UP-OFC copper (diameter 2.75mm, diameter with sleeving is 4.25mm). Braided cotton braids are used as a filler.  It is covered in a mylar sheet, then shrouded a tinned plated copper braided sleeving and finally wrapped in a thick (1.1mm walled) brown PVC OD sheathing. Rated at 27A.
PRICE per 0.5m length
£15.18 +vat +p&p
Sold in 0.5m multiples, we supply in a continuous length, so if you require 1m then please order 2 off.
Subscribe to Hifi Collective