DAC 3.1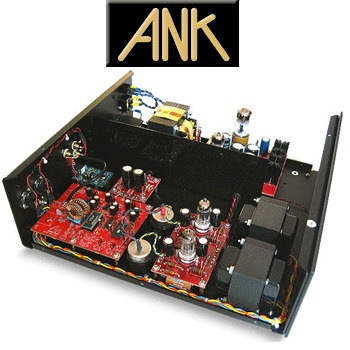 The latest version of the DAC3.1 for 2014 is using our new upgraded EI core transformers – ANK have put them on a slightly larger core for improved overall response – the sonics are stunning in the lows and highs for no extra charge.
Building upon the highly regarded and popular DAC 2.1, the DAC 3.1 has even more advanced features and comes with an upgraded driver board plus the addition of two 33:1 step-down output transformers. Using such a transformer coupled output stage has many advantages both sonically and for matching purposes. And it's low impedance output means that it will match with virtually any pre-amplifier or integrated amplifier - valve or transistor - making it highly versatile.
To complete the pure digital to analogue design of the DAC 3.1 the digital board uses the Audio Note Non Oversampling architecture for sonic purity and has No Analog Filtering (analog filtering has been totally removed). We have found Oversampling and having Analog Filtering in the signal path has a marked detrimental effect on sound quailty.
PLEASE NOTE
We no longer stock ANK AudioKits direct, however we do support them and hold their kits in high regard. We would ask you to make your inquiry direct to ANK. If you mention Hi-Fi Collective, they will give you a 5% discount.  Please e-mail us at info@hificollective.co.uk and state that you have expressed an interest in ANK Kits. If you make a purchase with ANK kits they will let us know and we will furnish you with a one off 10% discount voucher to use in the Hificollective shop. We also offer upgrade kits for ANK kits.

To contact ANK Kits, please e-mail him at Brian Smith.
For the Upgrade Kit for this product please click HERE
Subscribe to Hifi Collective