L4 EL34 Amplifier (C-Core)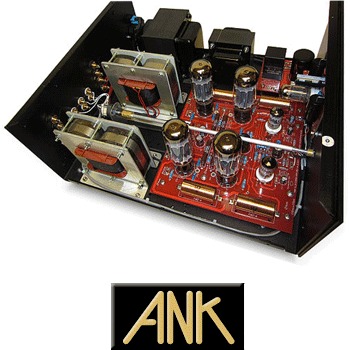 The EL34 35W stereo amplifier from ANK Audiokits provides some of the finest EL34 amplification available today. It comes in 4 versions as either integrated or power versions. The custom designed and manufactured EL34 IE-Core output transformers or our impressive double C-Cores are at the heart of the system extending the quality of the entire audio spectrum to extraordinary levels. We have packaged the kit options at a very reasonable price to allow users to experience the wonderful aspects of the EL34 tube.
PLEASE NOTE
We no longer stock ANK AudioKits direct, however we do support them and hold their kits in high regard. We would ask you to make your inquiry direct to ANK. If you mention Hi-Fi Collective, they will give you a 5% discount.  Please e-mail us at info@hificollective.co.uk and state that you have expressed an interest in ANK Kits. If you make a purchase with ANK kits they will let us know and we will furnish you with a one off 10% discount voucher to use in the Hificollective shop. We also offer upgrade kits for ANK kits.

To contact ANK Kits, please e-mail him at Brian Smith.
Subscribe to Hifi Collective