L3 Phono Stage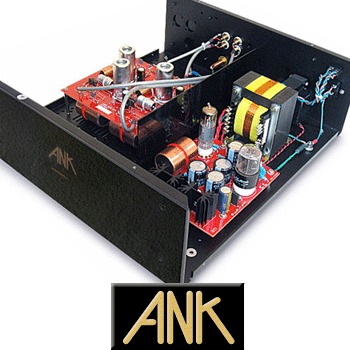 ANKits is pleased to announce the new L3 Phono Stage V2 to fulfil customer requests for a phono stage that uses standard NOS tubes like the 12AX7 and 6922. The new phono stage is a breeze to build and delivers incredible sonics with incredibly quiet operation and no special tube matching required. The phono board itself supports large film capacitor locations for the four critical signal path locations.The L3 Phono is designed for Moving Magnet cartridges with 47K input impedance and provides superb sonics and virtually zero hum. The sound on offer is glorious and it's the ultimate way to make the most of your cartridge and vinyl collection.
The standard version at $1750 includes Takman non magnetic 1 watt resistors, Mundorf Silver Gold Oil capacitors and REL CAP RIAA components. We also offer a signature version - the L3 Phono V2 Signature at $2150 which includes Audio Note copper capacitors, Audio Note tantalum 1 watt resistors and REL CAP RIAA components.
Some builders may want to substitute in V-Caps so feel free to enquire for a quote with film caps removed. The circuit is a similar architecture to the L3 Phono V1 with an high gain input stage followed by passive RIAA and no feedback, followed by a output driver tube.
The sound is classic vinyl and rolling some nice NOS tubes in the 12AX7 and 6922 / 6DJ8 position will allow you to tailor the sound to your specific preferences. With the L3 Phono V2 you can now build a quiet phono stage with no tube rush, zero hum and a pure black background.
We provide all the terminated cables and grounding strategy.
That end result, the subtle sonic details that are hidden in those magical vinyl grooves will be revealed! Enjoy.
PLEASE NOTE
We no longer stock ANK AudioKits direct, however we do support them and hold their kits in high regard. We would ask you to make your inquiry direct to ANK. If you mention Hi-Fi Collective, they will give you a 5% discount.  Please e-mail us at info@hificollective.co.uk and state that you have expressed an interest in ANK Kits. If you make a purchase with ANK kits they will let us know and we will furnish you with a one off 10% discount voucher to use in the Hificollective shop. We also offer upgrade kits for ANK kits.

To contact ANK Kits, please e-mail him at Brian Smith.
For the Upgrade Kit for this product please click HERE
Subscribe to Hifi Collective