Neotech NEI-2002 Pure Silver Interconnect Cable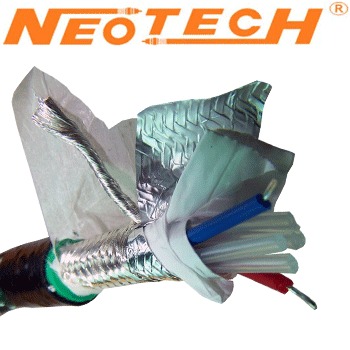 NEI-2000 series audio interconnect cable is designed for the silver sound lover.
NEI-2002 is air and polyethene insulated to achieve smooth treble and good transparency. This wire has three types of shielding; Microporous PTFE, AL-Mylar, and Silver Plated OFC braided.
The cable consists of 2 conductors of solid-core pure silver wire, each of 0.58mm diameter. These are PE insulated in red and blue each with an outer diameter of 1.8mm. Padding out the centre core is 5 x 1.8mm diameter PE air insulator tubes. As you progress to the outer layer there is Teflon covering, an AL-Mylar screen, a silver-plated OFC plated braided, a nylon braid, the outer PVC jacket, and then finally the decorative expandable sleeving. The outer diameter is 11mm.
PRICE per 0.25m
£27.69 +vat +p&p
Sold by the mono 0.25 metre, supplied in continuous lengths. So for a 1m stereo interconnect cable please order 0.25m x 8.
Subscribe to Hifi Collective