Neotech NEMOI-3220 Rectangular UP-OCC Copper Interconnect Cable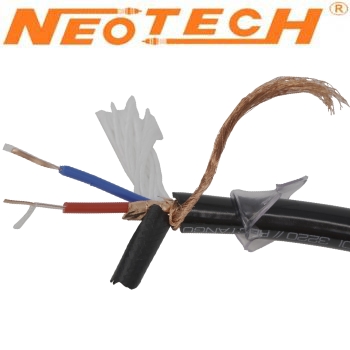 The recently added NEMOI-3220 uses UP-OCC rectangular copper for the 2 internal conductors. Individually sheathed in Teflon insulation, and further PE sleeved in red and blue colours.
The conductors sit in a polyester filler, wrapped in copper mylar film, then black PVC, shrouded in a tightly knit braided OFC shield. A further black PVC jacket and finally an outer clear PVC covering.
The outer diameter measures 10mm, with the clear PVC jacket removed the diameter is 8.75mm. Each red and blue PVC covered conductor measures 2.5mm. The internal copper conductors measure 1.3mm (width) x 0.25mm (thick).
This cable has low inductance and capacitance and offers an easy listening natural, high definition sound.
PRICE per meter
£21.86 +vat +p&p
Subscribe to Hifi Collective