Neotech NEMOI-5220 Rectangular Interconnect Cable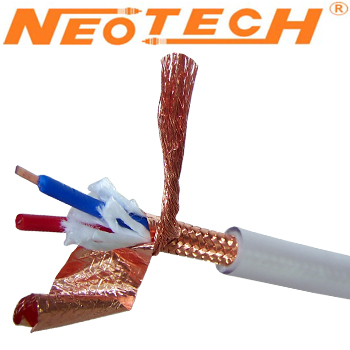 The Neotech NEMOI-5220 is a new cable that features Neotech's excellent rectangular copper wires as its core. The Rectangular OFC copper conductors are individually TEFLON insulated and then Polyethylene insulated before being wrapped in Cu-Mylar and then a braided shield.
RCA wiring:
RCA Plug at the amplifier end: screen + blue conductor to RCA earth. Red conductor to RCA signal.
RCA Plug at the pre-amplifier end: blue conductor - RCA earth (screen cut short, not connected). Red conductor to RCA signal.
Outside Diameter: 8.5 mm
Conductor Type: Rectangular OFC Copper conductor - Measuring 0.22mm x 1.22mm
Sold by the mono metre, supplied in continuous lengths. So for a 1m stereo interconnect cable you will need 2 metres. 
PRICE per meter
£10.93 +vat+p&p
Subscribe to Hifi Collective