Neotech NEDI-4001 AES / EBU Digital Balanced Cable - 110 Ohm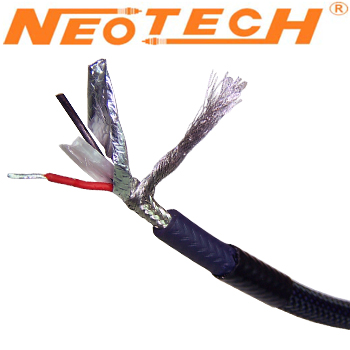 NEDI-4001 is a symmetrical design for AES/EBU balanced digital signal transmission with Silver Plated OFC (SP-OFC) conductors. This Digital cable is controlled precisely to match the required 110-ohm impedance with Teflon insulation.
The Neotech NEDI-4001 offers accurate and detailed performance. XLR plug termination only.
Bare conductor diameter 0.7mm, Conductor with sleeving diameter 1.4mm, Overall cable diameter 7mm
PRICE per metre
£11.54 +vat +p&p
Subscribe to Hifi Collective