Mundorf MCap MKP Classic Capacitors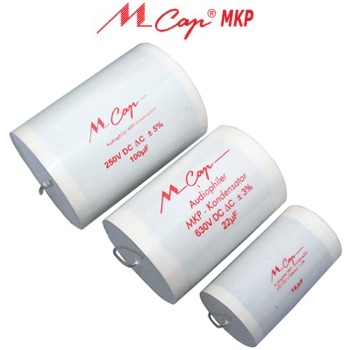 The MCap MKP Classic is an audiophile metallized polypropylene capacitor. In the selection of the materials used, special attention was given to the sound properties. The practically induction-free type of construction and the low loss factor of the MCap® results in a very "quick" responsive capacitor.
The MCap forms the basis for vivid music reproduction rich in nuance. The MCap MKP Classic series of audiophile MKP condensers has been expanded by a complete 250 VDC lineup in order to avoid any loss of sonically quality caused by lack of space or a tightened budget.
Values are available in 630V, 400V and 250V.
Technical specifications:
Dielectric: Polypropylene
Dielectric strengh: 250 - 1000 VDC
Loss factor: tan = 0.0002 at 1kHz at 1uF
Permissible ambient temperature: 105 C / 221 F
Subscribe to Hifi Collective